digital content specialist
From SEO copywriting to web design, I have worked in a variety of digital content and marketing media for a number of industries.
I am currently looking for a full time job, online or on-site.
See samples of my work and contact me to discuss potential collaboration.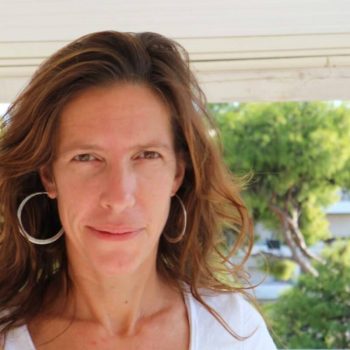 With a B.A. in English and a talent in writing, I have compiled texts for various media, including SEO keywords where needed.
Among the things to do during your holidays in Kos, is a day visit to Bodrum. Located across the coast of the Dodecanese, Bodrum is a beautiful seaside city with a rich history.
IMAGINE IT, THEN CREATE IT
Create the special day of your dreams! Tailor your event to your inspiration and live the experience of an unforgettable wedding, christening or celebration with style and love.
case study | av design press
Provision Audio Video Solutions has been working with Richland Creek Community Church for about 5 years, when the church decided to make a new facility adjoined to the main 15 year-old worship building.
WEBSITE

TRANSLATION | construction

Smart Building is a leading-edge technical construction company based in Athens. We offer full construction services for houses and buildings.
Our law firm offers expert legal guidance for property transactions in Greece that includes a wide range of services to cover any real estate matters.
📿 Captured in the streets of the Old Town…
👩 Our model wearing an elaborate yet simple gem necklace, fitting with the 'Chic Cycladic' style of Paros 💜
Πιστεύω πως ένα καλογραμμένο και εύρυθμο κείμενο, συνοδεύει επάξια τον εικαστικό σχεδιασμό σε κάθε τύπο διαδικτυακής παρουσίασης.
Όλες θέλουμε να πάμε στο γραφείο με smart εμφάνιση, αλλά το φθινόπωρο είναι μια εποχή που συχνά δεν ξέρεις τι να φορέσεις. Σου ακούγεται γνώριμο;

Με σεβασμο και αγαπη για το κρασι
Κάθε χρόνο γλεντάμε τον τρύγο μας και το απαραίτητο καζάνι που ακολουθεί. Μαζί είναι όλη η οικογένεια, οι φίλοι και κάθε περαστικός. Με γέλια, φαγητά και μουσικές, προσδίδουμε στη νέα μας σοδειά άυλες ποιότητες, όπως η χαρά και η συντροφικότητα.
Η Πάρος είναι ευλογημένη με μερικές από τις καλύτερες παραλίες στο Αιγαίο. Κρυφοί κολπίσκοι, ήρεμες ακρογιαλιές, μεγάλες εκτάσεις από χρυσή άμμο. Είτε σχεδιάζετε να περάσετε το απόγευμα κάτω από τη σκιά από αλμυρίκια, χαλαρώνοντας στον καυτό ήλιο του καλοκαιριού είτε κάνοντας κάτι πιο έντονο, η Πάρος έχει μια παραλία για εσάς!
μεταφραση ιστοσελιδασ | ενεργεια

Επαναπροσδιοριζουμε Τις ΛΥσεις Αποθηκευσης Ενεργειας
Η Chelion Hellas διευρύνει το μέλλον των συστημάτων αποθήκευσης ενέργειας για οικιακούς και C&I πελάτες.
ηλεκτρονικο καταστημα | ΔΩΡΑ
Απίθανα υφασμάτινα βραχιόλια  σε έντονες αποχρώσεις κόκκινο, πράσινο ή μπλε.
Καλλιτεχνικά χειροποίητα βραχιόλια που θυμίζουν κοχύλι, και αλλάζουν σχήματα ανάλογα με το πώς τα φοράτε!
Φραουλένιο +
Marshmallow +
Αρκουδάκι = 3 γλυκές λέξεις σε 1 κωδικό!
𝐏𝐢𝐧𝐤 𝐁𝐞𝐚𝐫 𝐌𝐚𝐥𝐥𝐨𝐰 𝐋𝐨𝐥𝐥𝐢𝐩𝐨𝐩𝐬 𝟒𝟓𝐠: Απολαυστικά γλειφιτζούρια σε εντυπωσιακό σταντ ταμείου.
Helping vacation rentals owners with accommodation platforms and reservations
I am known as a trusted virtual assistant for accommodation platforms. Services include: advice on rental presentation, listing setup (photos/descriptions), platform interface training, visitor reviews responses. I addition, I offer on-demand assistance with maintenance and troubleshooting, while handling reservation requests and communication when needed.




Web design, SEO copywriting, graphic design.
Web design, digital copywriting & translations (ENG/GR), travel platforms assistance.
NOVEMBER 2014 - JULY 2019
Website editing, on-page SEO, link-building. Online communications, SPOC for media relations. Social media management. Exclusive content writer.
Head of digital content & promotion. Online communications & media relations. Event co-ordination.
JUNE 2004 - DECEMBER 2014
Online community & web portal coordination, content writer (ENG/GR). Customer service, sales. Web design, SEO.
SEPTEMBER 1994 - MAY 2004
Teaching English as a foreign language to kids & adults.
B.A. in Illustration | University of Wolverhampton
B.A. in English | University of LaVerne
Content Marketing Conference